General hint
We wish you a Merry Christmas and a Happy New Year 2016!
The prizes will be drawn beginning of January and the winners will be informed directly.
You can download your certificates until 31.01.2016 at " My Physics in Advent " and print it.
You can view the complete chain reaction here .
General hint: At the advent weekends, we draw a special prize among the best participants of the Saturday and Sunday question, it is an iPad mini. Join in!
Winner from 2. Advent: Tayyip Erdal from K and Jessica Eberle aus Kandel
Winner from 3. Advent: Floria from Dresden
Winner from 4. Advent: J.Melwig aus H and Finn Darlington aus Hillesheim
Welcome to Physics in Advent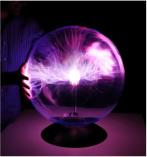 You call it playing, we call it doing experiments.
With "PiA - Physics in advent", we created a special and unique kind of advent calendar: a physical advent calendar. We introduce young scientists, and everyone who has fun with it, to 24 simple and yet ingenious experiments and physics puzzles. They will arouse interest in doing experiments for yourself and ignite excitement within any observer.
From 1st to 24th December 2015, we present a little experiment as video clip every day. You can do the experiment yourself at home and answer the question on our web page throughout the day before seeing the solution video the next day.
You can find all PiA-2015 movies here:
Eligible are students in school years 5 to 10, complete school classes and entire schools in Germany , Austria , Switzerland and any other country. Join-in and win!
In addition to fun with experiments you can also win prizes . We draw prizes among the best participants in the categories individuals, and in addition among the best school classes and schools. Furthermore, every participant or every participating team or class receives a certificate with their achievements for download and print-out. Participation in "PiA - Physics in Advent" is free .
Testimonials for PiA-2015 are here:
The chain reaction and the playlist of PiA2014 experiments can be found here :
The chain reaction and the playlist of PiA2013 experiments can be found here:
Realisation via doklog
In case you fance further projects, puzzles and competitions, have a look here: